"They came to my house and took me"
It was evening in Marie's village in the Democratic Republic of Congo (DRC). Supper was finished. Families enjoyed the cool of the evening, lingering around the lantern, laughing and telling stories.
Suddenly, gunfire pierced the night. And Marie's life was split in two.
Before the guns came, she was just a 15-year-old farm girl. After the guns, she was forced into adulthood as the 'wife' of a rebel soldier.
"The guys came," she remembers. "They were firing guns all over." The soldiers meant business. They began grabbing children, from their homes, from their beds.
"They came to my house and took me," remembers Marie. "There were so many other girls captured at that time." The men dragged the children into the forest. Marie was raped. The girls who fought back too hard were quickly killed.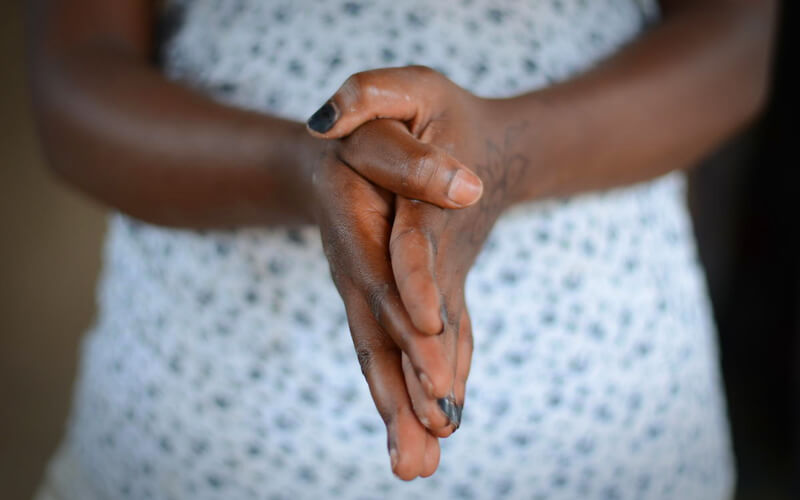 At 15, Marie's life was turned upside down when she was abducted and forced to 'marry' a rebel soldier in the DRC.
Forced marriage begins
Before long, Marie was 'married' to one of the men. For more than two years, she performed all the duties of a 'wife', under the harshest of conditions.
"We lived in the forest. There was no house. We just slept on the ground, with the mosquitos and wild animals. My life became one of trouble, of sickness."
Marie's new 'husband' was a rebel, who went out to fight at night.
When dragged from her village, Marie joined thousands of the world's children who are forced into the brutality of armed conflict. They are disposable on the battlefield and replaceable back at camp.
As a forced 'wife', Marie belonged to another group, too: a child facing the horrors of sexual violence as the result of armed conflict and the displacement it causes. And Marie's torment continued, day after day, tearing away at her body and spirit.
"I was thinking of taking my own life," she remembers. Eventually, Marie knew it was time to flee, no matter what the consequences.
But escaping a group of brutal soldiers is no easy matter. Marie would need to avoid detection, live rough for weeks, and cover a great distance on foot. With few good choices before her, she decided to take the risk and run.