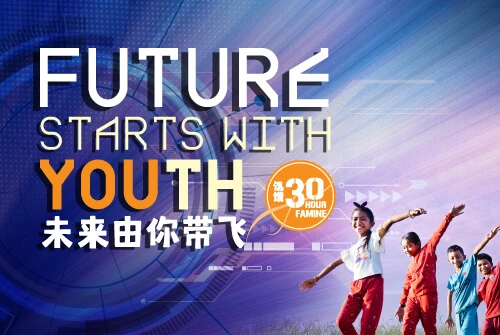 30-Hour Famine
The 30-Hour Famine is back! Join as an individual or join a DIY Camp to help alleviate the impacts of climate change and stop hunger in its tracks for those living in poverty. The Future Starts with You(th)!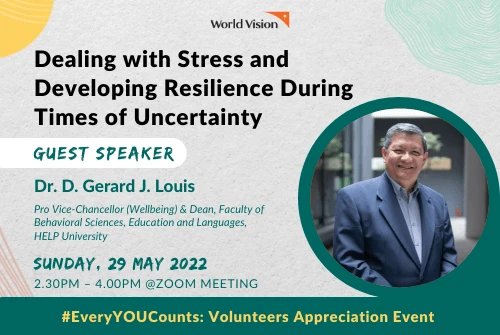 #EveryYOUCounts: Volunteers Appreciation Event
You are invited to reserve an afternoon slot for our special webinar on May 29th. We are privileged to have esteemed speaker, Dr. D. Gerard J. Louis from HELP University, to share on how we can deal with stress and build resilience. This event is open to all.