In 2020, World Vision brings our Child Sponsorship Programme to a new community in the Philippines!
We're excited to introduce our newest Area Development Programme (ADP) – Lanao Del Norte, a rugged province in Northern Mindanao, with coastal shorelines in the north and high plateaus and mountains in the south. By bringing sustainable development, we seek to empower the children and families to rise above poverty and reach their full potential.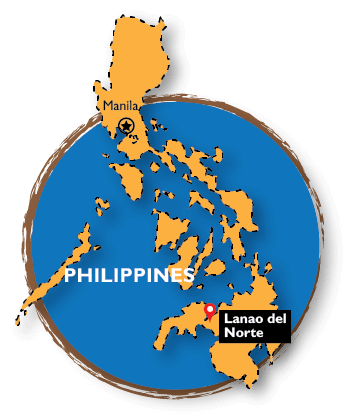 The people in Lanao Del Norte face these challenges:
Children are at high risk of dropping out from school for reasons ranging from peer influence to a lack of parental guidance.
The implementation of child protection, child rights and child participation policies is insufficient, while local partners and the community lack capacity to keep children safe. Parents and caregivers struggle to support their families.
World Vision seeks to build strong local partnerships, equipping the community to provide quality education and protect their children. Through programmes like Community Managed Savings and Credit Association (CoMSCA), we hope to help parents and caregivers provide for their families' needs.
Did you know?

The Maranaos ("the people living around the lake") and Cebuanos are the majority ethnic groups in Lanao Del Norte, with some Zamboangueños, Tausugs, Yakan, and Sama-Bajau.

The word, 'Lanao' comes from the Maranao word 'Ranao' which means 'a body of water/lake'. Lake Lanao, the second largest lake in the Philippines, is located in Lanao Del Norte's neighbour province Lanao Del Sur.
Now that you know more about this community, won't you help us in transforming it?